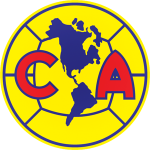 In the Clausura 2012, Club America ended 3rd in the regular season standings with 32 points behind Santos Laguna and Monterrey.  In the playoffs they reached the semifinals and were defeated against runner-ups Monterrey creating a sentiment of disappointment amongst loyal fans and critics.  Their best player was undoubtedly Christian Benitez who led the league with 14 goals.
For the Apertura 2012 of the new Liga MX, the popular America squad will come in as one of the strongest and favorites to win the title.  During the offseason, they had the three significant signings of Efrain Juarez, Adrian Aldrete, and Rubens Sambueza.  With these, coach Miguel Herrera will maintain the majority of the players who reached the semifinals in the Clausura 2012 while strengthening its left and right midfield with Aldrete and Juarez.
America is a strong squad that does not have a strong substitute for Chucho Benitez, but keeping most of its starting lineup intact is a new characteristic of a team used to recycling players.  See the team from Coapa to be a strong contender while gaining enough points to be top four in the standings.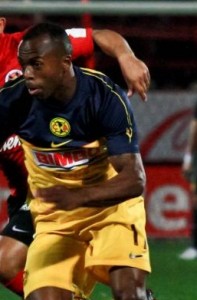 Coach: Miguel Herrera
Players In:  Adrian Aldrete, Efrain Juarez , Rubens Sambueza
Players Out: Vicente Matias Vuoso, Oscar Viscarrondo, Oscar Rojas, Daniel  Marquez
Players to Watch: Christian Benitez, Efrain Juarez
Prospect Players: Raul Jimenez, Diego Reyes
Possible Lineup: Moises Muñoz, Aquivaldo Mosquera, Diego Reyes, Paul Aguilar, Efrain Juarez, Adrian Aldrete, Adolfo Rosinei, Jesus Molina, Daniel Montenegro, Christian Bermudez, Christian Benitez
Playoffs Contender: Yes
Title Contender: Yes
Power Ranking: 5 out of 18