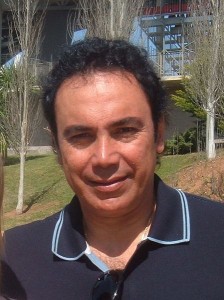 America and Pachuca will play a friendly match at Finley Stadium in Chattanooga, TN on July 7, 2012 at 8:00 pm. This will be America's first match out of three friendly matches it will play in an eight day period as part of its USA preseason tour. Pachuca played on the 4th of July, will play this game on the 7th, will play on the 12th and once again on the 14th of July! Both teams have very congested schedules, it is almost a certainty that there will be many bench-players making appearances on the playing field, and I expect that there will be a liberal use of substitutes.
However, this is a "historic" match because it will be Hugo Sanchez' first appearance in the United States as manager of the Tuzos. Having a chance to watch the Pentapichichi in Tennessee is a very rare occurrence, and might just in itself be worth the price of admission. When you add that Club America, one of the best known teams in Latin America will be the rival, you know you have a fairly good match.
Pachuca went on a shopping spree this transfer period, and it is likely that the fans will get to see super-stars like Nery Castillo, "Venado" Medina or Raul Tamudo. Hugo Sanchez wants to work on increasing the teamwork and organization of the team, and this match will serve as an excellent opportunity to do so.
This match might be a bust in terms of soccer quality (due to the heavy workload both teams are facing), but the star-power that will be present in Chattanooga should be enough to suffice hungry Liga MX fans. Tickets for the match are available at Ticketmaster.com and Ticketmaster locations.