The 24 year old talented American midfielder-Michael Bradley- is on the verge of signing with one of the top Serie A teams, AS Roma. The player who played last season for Chievo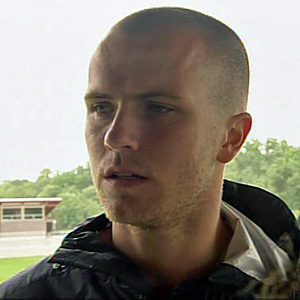 Verona, also of Serie A, was in discussions with French team Monaco and Italy's Fiorentina but all signs suggest his only goal and destination will be Rome.
AS Roma will become the fifth European squad Bradley plays for in his short career as he has played for Heerenveen, Borussia Mönchengladbach, Aston Villa, and Chievo. With his addition, the Italian squad will strenghten its central midfield with a player that runs up and down the pitch, has good passing abilities, but most importantly has aggressive but intelligent abilities to win the ball in any side of the field.
Bradley's move is not only an upgrade for him, but also good news for US Men's soccer fans as one of their best midfielders can become an integral part of one of Europe's best teams, nonetheless bringing more talent to the American squad.
If Bradley becomes a consistent starter at AS Roma, will he become the best midfielder in United States men's soccer history? 
[liveblog]